Thanks guys-
still havent found the perfect pic yet- yes the wide header is a unique challenge.
To clarify a bit more- im looking for something with a glassy day preferably- something to make you drool when you see the website
ideally a longboarder, but not crtitical
then of course it needs to be a wide shot, so I can crop it wide horizontal w/o cutting off the surfer
3rd, ideally the color of the water would be blueish/ turquoiusish-- or enough that I can pump up the saturation a bit and make it look inviting.
It's like brown/grey gravy around here so much, it takes a special sunny day to get this I know...
But please send me anything you've got!


-------------------------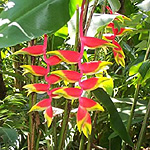 Exotica Tropicals
Plant NurseryBrevard Florida