Nice job stitching together two seperate photos,
F
ake
K
news!
Sorry to burst your boner, but- if it comes out in the Epstein debacle that Bill Clinton was with underage girls- SEND HIM TO PRISON.
You seem to think that bothers us, but it doesn't in the least- everyone on here agrees.
Unlike you delusional Trumpanzees, we feel that IF YOU DO THE CRIME - YOU DO THE TIME. Don't care WHO it is.
That's that pesky 'ol "rule of law" that you Trumpers love to selectively ignore.
The funny thing is.. if it turns out Bill was up to something skeezy- then you KNOW that Trump was dick-deep in that shit as well.
So if we gotta send Bill to prison, so be it- he can room with your messiah - Bonus! LOL
In Yo Face, Fish Fugger!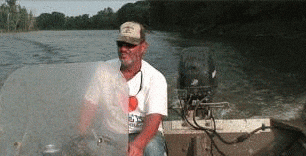 -------------------------

Edited:
07/19/2019
at
10:41 AM
by
fishkller