Oh yeah the forum was WAYYY more popular back in the golden years of like '99-2004
Social media eroded alot of that away, but it was and still is a great way to communicate and find information, especially since threads on here will actually show up in Google, but anything you bother to write on Facebook just floats out into the abyss never to be seen again.
There were alot of people on the forum back in the early 2000s. The surf forum seemed like it updated every 30 seconds. There was little to no fighting back then I recall. Just on rare occasion.
Of particular note was the 2004 hurricanes. We are kindof used to them now, but back then it was the first real good smack in many years, and the first ones I ever went through. People were shocked they were coming right at us. I remember that Longboard House didn't even have shutters for their windows, so they boarded up with plywood boards and spraypainted "PITBULLS INSIDE" on them. That photo made its way to the forum and there were some funny jokes about it i recall.
It was a good source of hurricane information and all kinds of other things, since you could post a question and alot of people would chime in. Its still like that, but it was more active then.
I think around 2003 it crashed and everyone had to re-sign up. I was able to get the same username, but alot of them changed at that time.
Can you even join the forum still? I've had people tell me over the past few years that they tried to sign up, but it never worked. Maybe thats the problem?


-------------------------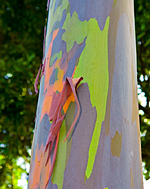 Buy Rainbow Eucalyptus Trees