====>
SPOILER ALERT! Don't Read until AFTER EPISODE SIX
<========
I'm developing a theory about this show.
I read that the producers are the ones who wanted the 1 episode a week release, not Amazon (they wanted the whole thing released/bingeable)
in previous episodes we've seen that Liberty is a creepy bitch and that she employs far-right style social media tactics for manipulation of opinions through memes, "fake news" etc.
Now in the last episode it was revealed that she is actually quite old and used to pal around with the 3rd Reich bigwigs - and married one of them.
In other words, a closet nazi in the public eye.
Perhaps they are trying to line up some Trump commentary/parrallels right around the weeks leading up to the election?
Timing seems to be perfect..


-------------------------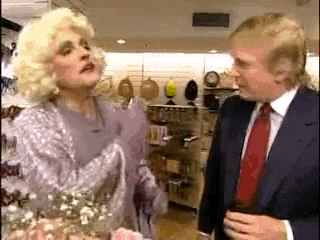 Edited:
09/30/2020
at
12:27 PM
by
fishkller