Wow bro- you've been working so hard to try to get your story to stick Papy.. but at the end of the day, your baboon is out there doing the campaigning for him.
What knucklehead thing did the blowhard say today to shoot himself in the foot?
Polls show your Clothingless Emperor's samo samo super spreader cult gatherings errrrr.. I mean "rallies" still aren't working..
-------
Biden's campaign has long made clear it is willing to withstand the jeers about his public schedule, and doesn't see the former vice president as needing to respond to every Trump attack or position himself as a major player in every national news story.
Instead, aides said the campaign has sought opportunities to drive a message that will reach and appeal to swing voters in key regions -- such as his economic speech in Wisconsin, and other recent events focused on the auto industry in Michigan; veterans in Tampa; Hispanic voters in Orlando -- without diluting or distracting from that message.
Justin Nickels, the Democratic mayor of Manitowoc, Wisconsin, who met Biden when he visited Monday, said he knew Democrats who would like to attend a campaign rally in person -- but that they understood the pandemic makes the usual presidential campaign schedule of several large rallies a day through the fall impossible.
"I've gone to a Packer game every single year of my entire life, and this year I can't. I'm disappointed, but at least I know I can watch it on TV. And that's probably the best analogy for Wisconsin right now," he said.
Aides argued that modeling the behavior recommended by public health experts during the pandemic -- keeping events small and socially distanced -- matters to voters.
"Donald Trump's super-spreader events only serve to confirm to voters that Trump still refuses to take this pandemic seriously, even after it's taken 200,000 American lives and wrecked our economy," Biden spokesman Michael Gwin said. "While Trump plays politics with our health, Joe Biden is showing the American people how he would lead as President: listening to the experts, acting responsibly, and doing everything in his power to get this virus under control."
en banc flynn walks free it's over


-------------------------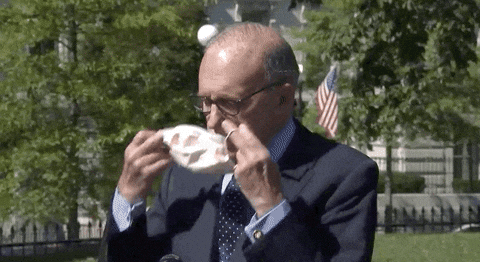 Edited:
09/25/2020
at
12:55 PM
by
fishkller