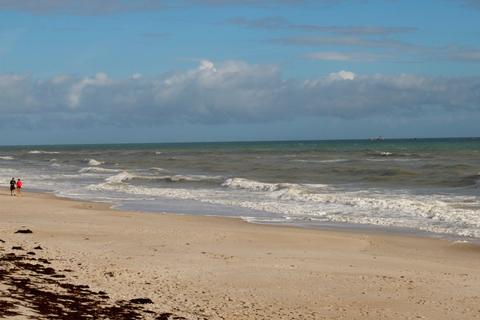 Double UP
Fish Fry Oct 8th behind BalsaBills
Sat Oct 8th out back of BalsaBills Surf shop. Come one and all. Bring your board or boards and just have fun. Demo Boards, fins, and talk with others about board design. Buy, Sell, trade, boards, Fins. whatever or just come for the fun of it all. We will have this event Waves or not.... So Plan on it!
June 18 & 19, 2011 Sandbox 2 on 2 Sand Volleyball Tournament
Tournament at Sand on The Beach in Melbourne Beach
Men's, Women's & Co-Ed Division
Register at www.sandboxvball.com ($25 per player)
19th annual doctors lawyers weekend warriors Sept 16 & 17
XIX this year we keep it real and keep it local !
friday sept 16th and saturday sept 17th 2011 at the inlet ......
surf party friday night sept 16th at da kine in satellite beach....
all proceeds to benefit the satellite high surf club !! t shirt sponsorships available.... for more info: jack at 321.727.8100 jack.kirschenbaum@gray-robinson.com or see the website 
www.doctorslawyersweekendwarriors.com
Hurley )( Rip My Shred Stick : Sunday, June 9th (free event)
This Sunday, June 19th, Hurley's pro surfers Rob Machado, Asher Nolan, Oliver Kurtz, Michael Dunphy and more will be hosting a free surf competition for youngsters 16 and under at Shepard Park in Cocoa Beach, FL. No experience is necessary for kids to take part in Hurley's free surf competition with help from professional surfers where participants will have a chance to win prizes!

Rip My Shred Stick Tour Surf Contest: 8:00 AM – 12:00 PM 
Shepard Park
200 East Cocoa Beach Causeway
Cocoa Beach, FL 32931

Rip My Shred Stick Tour Retail Activation: 4:00 PM – 7:00 PM 
Ron Jon Surf Shop
4151 N. Atlantic Ave
Cocoa Beach, FL 32931  
Goombays coupon for free side
Goombay's is now giving a free side if you bring in a coupon from 2nd Light (click on the ad on the top left of the 2ndlight front page and print it out)  Will save you a couple of bucks and who doesn't need that.
Beach House will take 50 cents off your purchase if you mention 2ndlight.
Beach House Ice Cream Shop in Satellite Beach will give you 50 cents off if you mention 2ndlight.com.  They have great ice cream and it is already a buck or more less than it use to be.   Check it out.